In 1970 Tricia Guild OBE opened a shop on the Kings Road selling colourful Indian hand-blocked textiles. Over 40 years later and Designers Guild is a world-famous lifestyle and interiors business, known for vibrant and exotic colour combinations.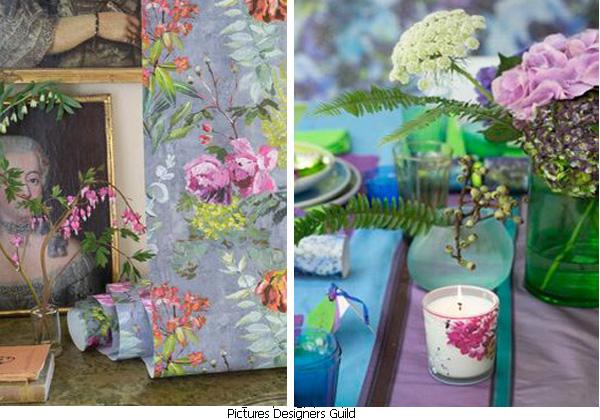 She's considered one of the most influential forces in textile and interior design, ever since she established Designers Guild on the Kings Road in Chelsea — which designs furnishing fabrics, wall coverings, upholstery and bed and bath collections.
Tricia still starts off every collection with a moodboard of ideas and here she answers at some of our questions for our readers :
How did Designers Guild evolve from 1970 untill 2015?
I set up Designers Guild in 1970 when I was working as an interior designer and I was rather frustrated by that lack of interesting fabrics that were available. I set about designing my own and created my first collection "Village". From the very start, my concept was to create a lifestyle – showing different fabrics working alongside each other with wallpaper, furniture and accessories.
Where do you get inspiration?
I am fortunate in that work never feels like work – I love what I do and I am truly passionate about what we do at Designers Guild. Inspiration is all around us and I feel strongly that creatively, we should be open to what we see around us. Consequently, inspiration can strike at any time – from my travels, the theatre, art, and galleries, the opera. Fashion and architecture. – anywhere!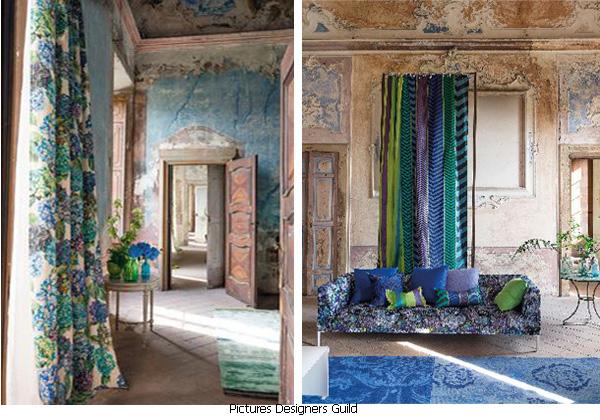 You have written many design books, how do you continue to be inspired & in particular what inspired you to create Colour Deconstructed?
At Designers Guild, we are known for our use of colour and I wanted to pass on some of our favourite ideas and tips on using colour. For me, using colour is instinctive but I realize that it can be daunting. In Colour Deconstructed, my team and I blast a few myths and help people find their own colour sense.
Do you have a favourite Designers Guild collaboration from this year so far?
I love all our collaborations! I love working with William Yeoward and the team at Lacroix as much as I love working with the team at The Royal Collection. Each one has a totally different aesthetic and it is exciting to work with them.
What is your favourite room in your home and why?
Probably our bedroom as it is a total oasis of calm.
Why do you feel we are instinctively drawn to certain colours and patterns over others?
I think we all are aren't we? Some of us love blue, others hate it. What is important is that you find your own colour sense . Develop your taste and discover what colours and tones you really love.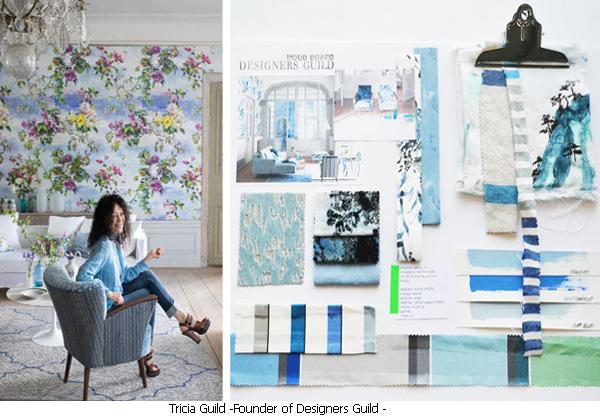 Benjamin Moore announced Simply white as their color for 2016 … Can you play with it through Designers Guild collections?
I have to say, I rather hate the idea of having a colour for the year. Ones taste for colour should be much more personal than someone telling you what to use. However – I am a big fan of white and always use it whether I am working with brighter , fresher colours or neutrals.
Would you like to give an advice to our readers for their home?
Be inspired! Find and develop your own sense of colour, learn to trust your instincts and ENJOY it!
Tricia Guild is the Founder and Creative Director of Designers Guild!